6mm 6mm Glass: What are the Perceived Benefits?
Last week on our LinkedIn initiative #TwoCentsTuesday, we asked: What are the perceived benefits of 6mm 6mm glass? This is a spec that's popping up regularly at the moment with people wanting it for their entire project, and we're genuinely curious to know what our readers think about this glass type and why it has become so popular. In this week's blog we'll take a look at the reasons, and also a different approach to achieve those benefits without the unnecessary cost overruns that occur when opting for 6mm 6mm glass for the entire home.
What is 6mm 6mm glass?
6mm 6mm is, in short, a very thick glass. Each pane of glass in a dual pane window is 6 millimetres thick making it 12mm total. Because of the thickness, 6mm 6mm glass is obviously heavier. This has knock-on effects, impacting both the hardware and the size of the openings. Not to mention it is twice as much glass as a 3mm 3mm, so it costs more and results in more greenhouse gas emissions in its production.
While 6mm 6mm certainly has its uses, there are often more effective and affordable options when it comes to noise reduction and strength. One instance where you may want a 6mm 6mm glass is if you had a really large fixed window that needed to withstand wind loads, but even this can be achieved with thinner, tempered glass.
What is the history behind 6mm glass?
6mm glass used to be a very common glass thickness used in single glazed windows and commercial glazing specs. When looking solely at glazing specs this can make sense, but when you combine the frame with the glass you have to pay closer attention. What works or used to work in an aluminum frame, may not work for a vinyl frame. Technology has moved on, but some specs have simply been copied and pasted without taking this into consideration. Using historical reasoning of a certain component may not create the outcome you are looking for.
The consultative approach
So, is there a better option? This answer is yes! When planning you're project, it's best to take the consultative approach. 
It's totally understandable to want windows that are better at reducing noise and have added strength. But without an acoustic report you don't have the necessary information to come up with a proper solution. Not having an acoustic report and wanting to reduce noise is like prescribing a medicine without knowing the illness.
Using different thicknesses of glass, for example a 6mm 4mm combination, often provides better acoustic performance than 6mm 6mm because different glass thickness absorb soundwaves at different frequencies. This helps with your acoustic concerns without adding a ton of weight. However, without an acoustics report, you won't know for sure if the pairing 6mm 4mm is the most effect for your particular project.
It's worth noting that these windows are going to be more effective in some areas than they are in others. If the property is on a noisy street, then selecting the 6mm 4mm for the rooms closest to the street would be beneficial. That does not mean they're necessary on the other side of the house, where you're unlikely to see any improvement in noise reduction but would still have to deal with the added cost.
There could be elements of your project where 6mm 6mm glass may even be detrimental, and not just because of the added expense. If you have a particular view you love and want to make a feature of, opting for this type of glass unnecessarily is a bad idea due to the extra weight which will then limit your design options. For instance, take a window that is designed as a 6ft by 6ft 2 lite window as shown here: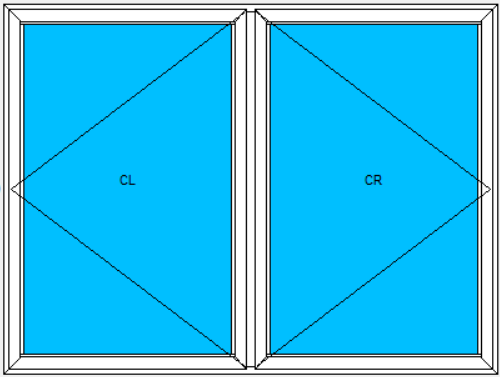 If you request 6mm 6mm to accommodate for the added weight, you will have to change the design to the following: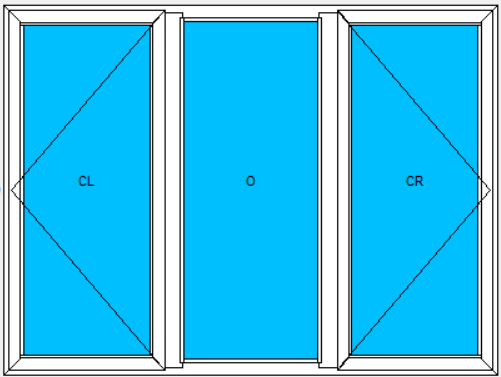 So when it comes to your project, the most important thing to keep in mind is balance. Be sure to weigh the benefits and the costs and keep in mind that a window that may be perfect for one spot may not bring any benefits at all when used in another. If you're ever in doubt, remember that the Window Geeks are here for you to make sure your project is perfect.
We Are Your Certified Window Geeks
We love to talk windows! The demand for glass is at its all-time highest, but we are working with our customers to ensure you get the products you need. Contact us as early in the process as possible so we can help secure your order and keep your project on schedule. We will guide you early on so that your supply requirements are met.
For more information on this topic (and many more!) contact our local Employee Owners at 1-888-534-3333 or drop us an email at info@centra.ca. Become a Window Geek yourself by signing up for our bi-weekly newsletter, which provides news, advice, and tips about the window industry and Centra events. Don't forget to follow us on LinkedIn and share your opinion every week on #TwoCentsTuesday.