A few weeks ago on #TwoCentsTuesday, we asked: should the window in the photo be water tested as it is?
The results are in, and you guessed it! No, the window should not be water tested as it is. As you can see, the window is out of square and the weatherstripping will not seal as it was intended to, so water will most certainly leak through. The window will fail a water test, and chances are if one of these windows was installed incorrectly, there are others lurking which could mean a big headache and slow down for your project.

What is a water test?

A water test is a way of performing quality control in the field. The window is placed under a specified static air pressure, and has water sprayed on it in a controlled manner for four 5 minute cycles. This is to ensure windows can withstand heavy rain and other elements for the final owners.

How to ensure your trades install the windows correctly

Windows must be installed level and plumb, and square. Even the best product will leak if not installed correctly. This can be checked easily with a level and tape measure.  Always make sure you communicate with the manufacturer to understand proper window installation protocol, and feel free to give us a call and we can review on site with you. 

Follow-up question? We want to know!

What would you be willing to pay to have a Window Expert inspect the installation of new windows before moving on to other parts of your project? Once you're in other phases of your project, it becomes all the more complicated to fix earlier mistakes. We'd be interested to know! Email us at Antonvandyk@centra.ca

We Are Your Certified Window Geeks

We love to talk windows! The demand for glass is at its all-time highest, but we are working with our customers to ensure you get the products you need. Contact us as early in the process as possible so we can help secure your order and keep your project on schedule. We will guide you early on so that your supply requirements are met.

For more information on this topic (and many more!) contact our local Employee Owners at 1-888-534-3333 or drop us an email at info@centra.ca. Join the club and become a Window Geek yourself by signing up for our biweekly newsletter, which provides news, advice, and tips about the window industry and upcoming events, and test your window knowledge by following us on LinkedIn.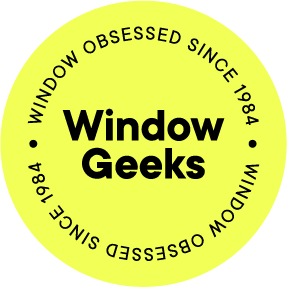 Sign up for the Window Geek newsletter
Don't miss out on industry trends, events, CPD accredited courses, and window updates.